By Ginamarie Russo September 3rd, 2009 All Boxing Interviews
Joelo Torres was the co-main event last week on DiBella Entertainment's "Broadway Boxing" show at BB Kings in Manhattan and he graciously spoke afterward in an exclusive interview with SaddoBoxing.
He was originally billed as the main event, but the fight with David Armstrong fell through so Torres, 11-0-1 (7), faced Washington Hago 5-4 (3), and won by knockout in just the first round.
SaddoBoxing: First off, very impressive win Joelo! I know they changed your opponent last minute, how did you deal with that?
Joelo Torres: Thank you. I always train hard. Since the fight fell through, my manager Ricardo Figueroa found an opponent who stepped up to fight. I trained for a tougher fight, and so against Hago, I knew it was going to end early. I studied him a bit in the first round, then I took care of him!
SB: So your next fight is on a triple header bill, also featuring Kermit Cintron and Carlos Quintana?
JT: Yes, if all goes accordingly. It will be October 24 in Puerto Rico. I will be fighting eight rounds.
SB: How is it to fight between New York and Puerto Rico?
JT: I am excited for having a great thing. It's one thing to be a good fighter, but to be a good fighter with a great team is heaven. I am confident wherever I fight because of my team.
SB: Will you be fighting consistently at lightweight?
JT: Well, I've been fighting at junior welterweight for most of my pro career. Up until I could chose my fights, I will stay at 138. After I will most likely move up to junior welterweight or welterweight.
Joelo Torres will be returning to Puerto Rico shortly where he will be back in the gym training for whatever lies ahead.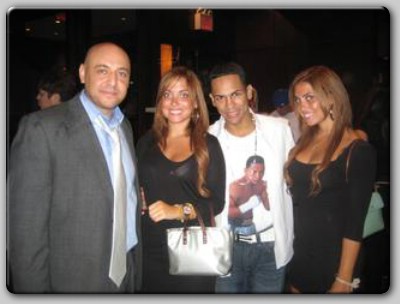 © Ginamarie Russo / Saddo Boxing
Click to read more boxing articles by Ginamarie Russo
Discuss in Boxing Forum
---
Boxing News Tags: Joelo Torres