The 20th anniversary celebration of SHOWTIME CHAMPIONSHIP BOXING continues with a WORLD CHAMPIONSHIP DOUBLEHEADER on Saturday, May 6, on SHOWTIME (9 p.m. ET/PT, delayed on the west coast). In one of the 12-round world title fights, Alejandro "Terra" Garcia (25-1, 23 KOs)


Click for larger image
© Tom Casino
Showtime Boxing




---
defends his World Boxing Association super welterweight belt against local favorite and former world welterweight champion Jose Antonio Rivera (37-4-1, 24 KOs). In the first half of a twinbill promoted by Don King Productions at the DCU Center at Worcester, Mass., talented, exciting southpaw Luis "El Demoleder" Perez (23-1, 15 KOs) defends his International Boxing Federation junior bantamweight belt against mandatory challenger and No. 1 contender Dimitri "The Baby" Kirillov (28-2, 10 KOs).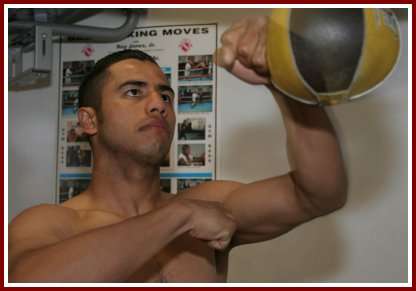 ALEJANDRO "TERRA'' GARCIA
"I have had a great camp. I am ready. I can't wait to fight. I wish it was Saturday now.
"I am a low-key person. I feel I can get along with anybody. Rivera seems like a nice guy and we have been friendly. But that all changes once the bell rings and the fight begins.
"He wants want I have and I know he will try very hard to get it. But he is not going to get my belt. I like being champion.
"I keep getting asked about the crowd, and how fighting in his backyard will affect me. It is good for Rivera that he has a lot of fans, but it will be just me and him in the ring.''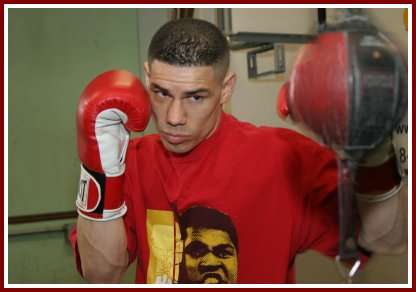 JOSE ANTONIO RIVERA
"I know there are going to be a lot of my fans at the fight, but I hope those that aren't tune it and watch (on SHOWTIME) because this is going to be the best 154-pound world title fight of the night.
"There is no way this fight cannot be a war. We both come forward. We are both coming to win.
"What is a little weird for me is that my main concern going into the fight is that I don't have any concerns. There is nothing that I could have done better. I am totally prepared and very confident that I will go in and do my job.''