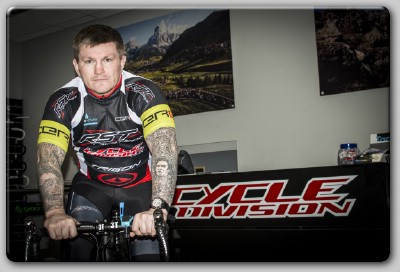 Ricky Hatton is helping the homeless get a roof over their heads by cycling to the roof of Europe.
The four-time world boxing champion will take part in the 140km La Mont Blanc cycle on July 20 in order to raise money for Manchester-based charity Barnabus.
Founded 23 years ago, Barnabus supports the homeless through its outreach, drop-in and collaborative projects.
The charity is able to help between 500 and 600 vulnerable people each week, but due to a sharp rise in demand, it now needs to raise £150,000 in order to extend its premises and improve its medical facilities.
Hatton has already begun his training and is aiming to be in peak condition for the gruelling task. "Often, when I'm out in Manchester, I see people sleeping rough and it's really upsetting," he said.
"Barnabus is a charity close to my heart, I'm patron now and I'm keen to do all I can to help them.
"The work they do is incredible, but there's always that little bit more that can be done and I hope everyone digs deep to support me on this cycle ride so they can get the extension they deserve."
Ricky will be riding a state-of-the-art carbon fibre cycle kindly donated by Cycle Division in South Normanton, Derbyshire.
He will be joined by Hatton Promotions' head of boxing Richard Poxon and unbeaten Sheffield prospects Adam Etches and Scott Jenkins, who are all raising funds for the teenage unit at Weston Park Cancer Hospital.
To sponsor Ricky please visit www.justgiving.com/ricky-Hatton-MBE