By Jane Warburton June 2nd, 2007 All Boxing Interviews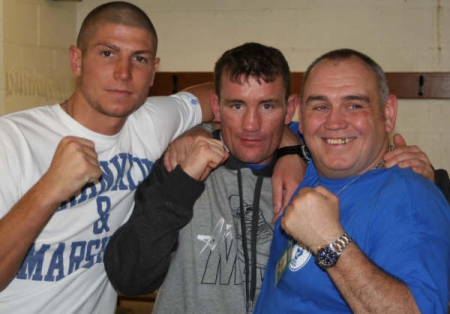 Photos ©JaneWarburton/SaddoBoxing
As a welterweight and light middle in the early to mid 1980's, Bobby Rimmer made a name for himself in Manchester, England as a hard nosed, all action fighter that was as tough as they come.
After his career ended, Bobby eventually began to work on the training side of the ropes and starred as a fullfledged member of Billy Graham's Phoenix Camp gym that produced such top stars as Ricky and Matthew Hatton, Michael Gomez, Anthony Farnell, Matthew Macklin, Steven Bell, Paul Smith and others.
In the past year, Bobby has branched out to run his own very busy Stalybridge Gym in Manchester, working with Mike Gomez and light heavyweight Brian Rose, among others.
On Thursday night at the Old Trafford Football Ground in Manchester, Blackpool's Brian Rose scored a points win over Birmingham's Tony Randall to add a fourth professional win to his record.
SaddoBoxing spoke to Bobby Rimmer today and this is what he had to say about Thursday's show, which was billed as "Thriller over Dinner'!

SaddoBoxing: Brian Rose had a points win at Old Trafford; how do you feel the fight went?
Bobby Rimmer: "Very well. Brian scored 60-55 and we were pleased with the win. To be honest, there were times when he [Brian] got a bit carried away and it got a bit messy in there, but he boxed really well, as he always does.
"He's a really refreshing young boxer because when he's in the corner he listens to what we're telling him and he really tries to do what you've asked him to."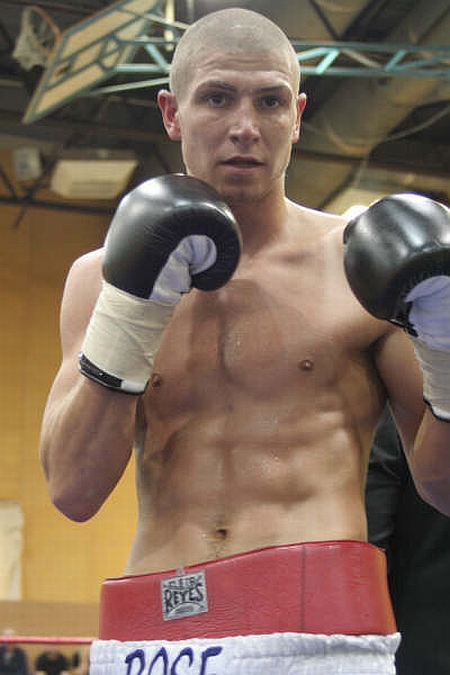 SB: Was Brian happy enough with his performance?
BR: "Yeah…but he is very critical of himself…a bit of a perfectionist; he likes to get it right. It sounds silly to say this, as he's a pro boxer, but he doesn't like to get hit (!) [laughing]…I think he just doesn't like to get "marked up' on his face! The first thing he asks is – 'How do I look?'"
SB: So what's next for Brian Rose?
BR: "Well, Brian's fighting again on the 24th of June at The Robin Park Centre, Wigan and so is Michael Gomez. Then we don't plan anything else till September time but hope to get a couple of fights in before the end of the year. It'd be nice to say we're ending the year undefeated."
Bobby sang the praises of the event organisers, and said it had been a pleasure to work with Sports Management Promotions Ltd (in particular Ben Jones). He said it was a great night, well-organised and didn't run in to a long late night as some dinner events go.
The event featured four professional boxing bouts, headlined by Englsih Super Feather Champion Steven Bell, with dinner and a charity auction in aid of Manchester's New Childrens Hospital Appeal.
Click to read more boxing articles by Jane Warburton
Discuss in Boxing Forum
---