I have decided to get with the program and make an iphone/ipod application for all the people who have been complaining about just how hard it is to navigate this site and especially the forum and the page loading issues.

The opening screen will provide the user with a simple navigation for this site.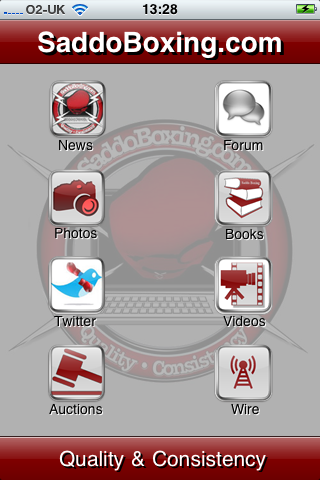 From there you can navigate to any page.
Clicking home will always take you to the main navigation screen and there is also another navagation (site Nav) section at the top of the page....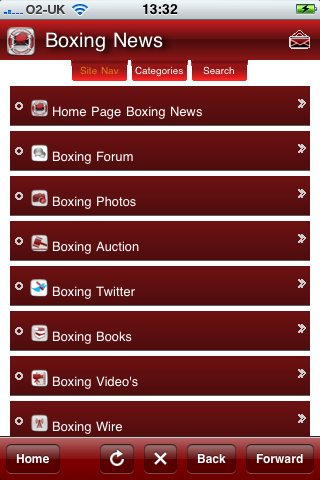 That will take you to any of the app pages...
Also on the top navigation each page comes with its own search and categories for that page make sure you take full advantage of that feature especially on the forum pages, to see other boxers tweets on the boxing twitter section or to search for all boxing related videos on the video app page...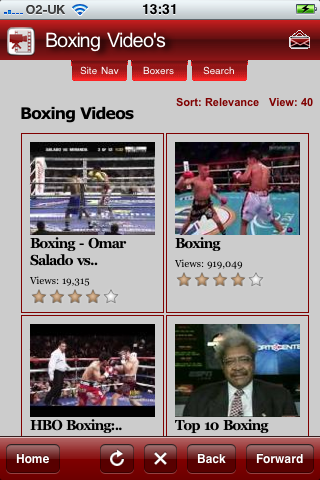 Make sure you check out all the pages and top buttons as they all do different things this is my first app and as always with saddoboxing it will be free.
This will be V1.0 and i will be looking forward to input from you guys to make it better and learn to improve it as we go 😉