By Bruce Dingo January 22nd, 2014 All Boxing Articles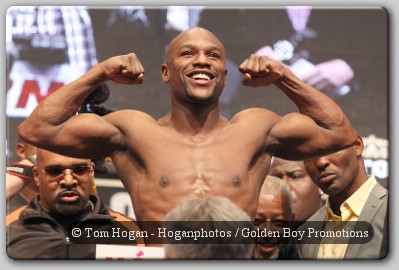 There is the perception among some boxing fans that perhaps Floyd Mayweather Jr. has achieved his 45-0 record and world titles in five weight classes by avoiding many deserving opponents during his 18 year professional career.
It's an interesting theory and one that deserves a closer look.
After exhaustive research, taking into account many variables too numerous to list here, the following is a list of potential top level opponents, who were in the same weight class at the time, who Floyd Mayweather Jr. did not fight:
Super Featherweight 1998-2001
Acelino Freitas, Joel Casamayor, Robert Garcia, Steve Forbes, Jong Kwon Baek, Takanori Hatakeyama, Lavka Sim and Jorge Barrios.
Lightweight 2002-2003
Paul Spadafora, Leonard Dorin, Stevie Johnston, Artur Grigorian, Raul Balbi, Juan Lazcano and Javier Jauregui
Light Welterweight 2004-2005
Kostya Tszyu, Miguel Cotto, Ricky Hatton, Vivian Harris, Carlos Maussa, and Junior Witter
Welterweight 2006
Miguel Cotto, Ricky Hatton, Antonio Margarito, Kermit Cintron and Luis Collazo More...