Xxiao 06
Xxiao 06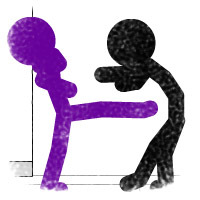 Button bash as much as possible! Beat up all those other stick men.
This game has been played
26,139
times,
---
if you liked this game, then you might like the following:



Kaboom
This is an old atari game that has been moved online. Save the world from a mad bomber!

Kiki
Play this funny game and shoot all the targets and earn points

Falldown
The object of the game is to stop the ball from going off the top of the screen. Really addictive!

Xxiao 07
Really really cool movie, the 7th in the series!


please tell your friends about this page!