Xxiao 06
Xxiao 06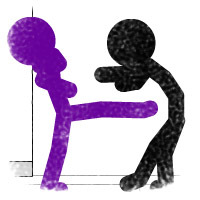 Button bash as much as possible! Beat up all those other stick men.
This game has been played
26,077
times,
---
if you liked this game, then you might like the following:



Wack-a-Boss
Wack the Boss right on the noggin!

Red Block
Hold the redblock for as long a possible without getting it hit by a blue one!

Xxiao 05
Another awesome flash movie, you will love this.

Fishing
Wanna go fishing but can't be arsed with waiting and getting cold? This is perfect!'


please tell your friends about this page!