By Jane Warburton May 28th, 2010 All Boxing Interviews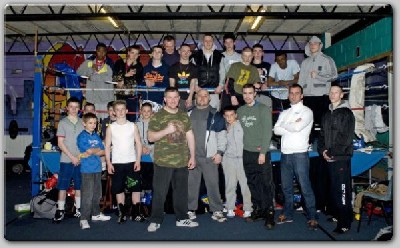 © Mark Jones
A fire which destroyed Chelmsley Wood ABC two months ago has rendered the popular Birmingham club 'unsafe' to use. Burglars broke in to the gym vandalising equipment before setting it ablaze at the end of March.
The Amateur Club in Chapelhouse Road, Tile Cross, has provided boxing training for local youngsters for several years under the Clubs' Founder - John Costello.
Trainer – Paul Webb has told SaddoBoxing of their plight today. "A lot of our equipment went up in smoke" said Webb. "We are in a temporary Unit at the moment and are searching for a new home. More...