By Jane Warburton December 18th, 2014 All Boxing News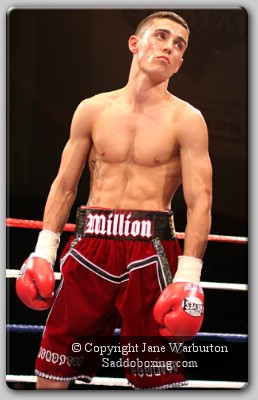 Manchester's Anthony 'Million Dollar' Crolla is considered lucky to be alive following an attack on Tuesday evening. The boxer was chasing burglars that had ransacked his neighbour's house when one of them hit Crolla over the head with what is thought to be a slab.
Crolla suffered a fractured skull and broken ankle in the incident and is currently in Royal Oldham Hospital. He has since had stitches to a cut on the forehead and an operation to fix the two breaks in his ankle.
Crolla was in training for the biggest fight of his career against WBA Lightweight champion Richar Abril of Cuba, in Manchester on 23 January. The fight has obviously been postponed but Crolla is still determined to become a world champion.
Get well wishes to Anthony from all at SaddoBoxing.