By Robert Brizel June 6th, 2012 All Ringside Boxing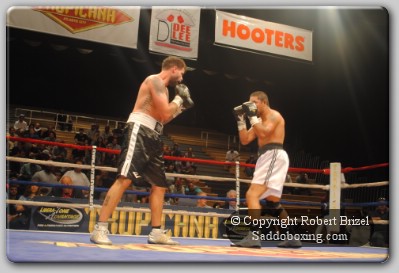 In the co-main event of a six bout card at The Tropicana Hotel and Casino in Atlantic City, New Jersey, promoted by Diane Lee Fischer's Dee Lee Promotions,
light heavyweight prospect Dennis 'The Assassin' Hasson most surprisingly got taken the eight round distance by a very game George 'The Rooster' Armenta.
Armenta, 14-9, (11), Silver Spring, Maryland, a fighter once believed to have great potential but whose results have been mixed, showed up in the best trained physical condition of his 23 bout professional career and tried to win it! While Armenta lacked the speed and power of Hasson, now 14-0, (5), Philadelphia, Pennsylvania, he did press the action forward in the first and outworked Hasson to win the round. More...