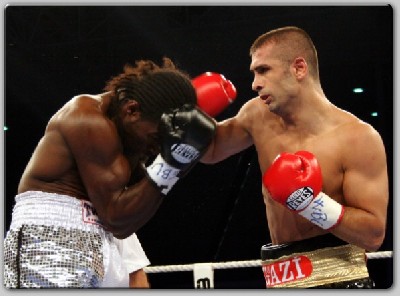 © Vedat Alyaz / ARENA
In a true ring battle Selcuk "Mini-Tyson" Aydin stopped "Sugar" Jackson Bonsu in the ninth to become the new European welterweight champion and mandatory challenger for WBC world champion Andre Berto.
WBC President Don José Sulaiman, who had come all the way from Mexico for the first ever broadcast on his online platform Suljos.tv, called it "the best fight of the year so far".
Both men proved from the very first bell that they had come to Istanbul to win the bout. Jackson started strong using his jab while Aydin connected with uppercuts and other power punches.
"Mini-Tyson" sent his opponent to the canvas with a vicious body hook in the fourth but Bonsu came back and impressed Aydin with some powerful shots and even broke the Turk's nose.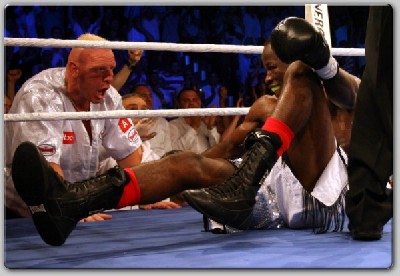 © Vedat Alyaz / ARENA
But Aydin got even more aggressive after that and sent the Belgian down again in the sixth and the ninth before referee Massimo Barrovecchio stopped the fight when Bonsu was not able to defend himself anymore.
"Both fighters showed great heart and absolute championship potential", stated promoter Ahmet Öner.
"Selcuk will need a little rest but then we will go directly after Berto. He has proved that he is one of the best and toughest welterweights in the world today."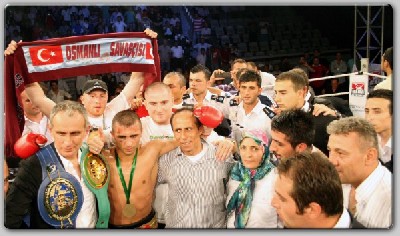 © Vedat Alyaz / ARENA
"I thank my promoter Ahmet Öner for giving me the chance to fight in Istanbul in front of my Turkish fans", says Aydin.
"It means a lot of me to present my abilities in my home country. I am very proud of my performance – especially under the eyes of honourable president Dr. Sulaiman whom I want to thank for coming all the way from Mexico and I hope that we will bring the world title fight to Turkey again so I can bring the big Green Belt to the Bosporus ."