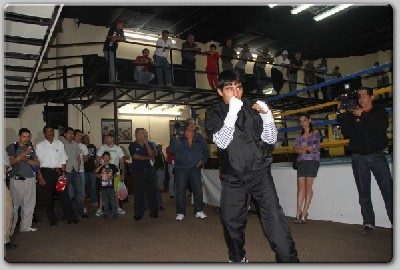 © KO Entertainment and Box Latino
Erik Morales held a workout yesterday for Saturday night's PPV show vs. Jose Alfaro in Mexico.
"Losing so much weight in recent months isn't going to affect me," said Morales. "For two and one-half months we worked a lot on the technical issues but we also made the best effort trying to achieve peak physical condition.
"I also mean that I was six months into the plan to establish a steady weight loss and here are the results. We planned to work hard to get into top form and I reached it.
"This is a good match against Alfaro. We know that he is very strong, but that's why we wanted to fight someone like him. I will not defraud anyone, let alone myself, and this is the optimal test. I will be the strongest, smartest and most experienced in the ring against Alfaro."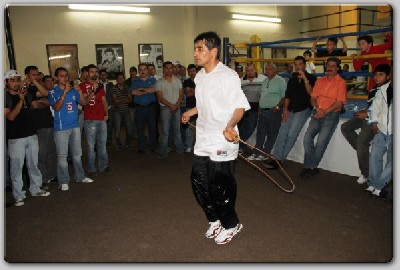 © KO Entertainment and Box Latino