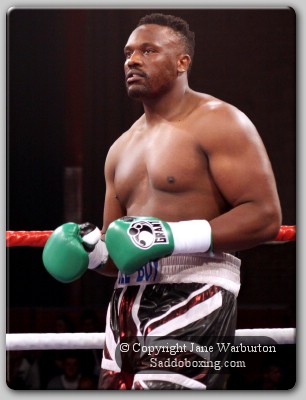 According to a notice published on the website of the British Boxing Board of Control dated the 9th of this month, the Board of Control has ordered purse bids to be submitted to their offices for a potential match up between Finchley's Dereck Chisora, the newly crowned European and former British Champion, and Liverpool's David Price, the current British and Commonwealth champion.
The deadline to submit the purse bids to the offices of the Board of Control, to decide who will promote such an attractive matchup, is November 13.
It is almost certain that such a contest (should it occur) between Price and Chisora, will take place next year, with Price looking to secure the prestigious Lord Lonsdale Belt outright
This will be due to Chisora having scheduled a European title defence at the Copper Box Arena at The Olympic Park on the 30th November against a yet to be named opponent, while Price is looking for a tune up fight in November, four months after suffering his second successive stoppage loss at the hands of two-time world title challenger Tony Thompson of the United States.
This potentially exciting match up was ordered through Chisora's recent triumph over the highly touted German Eduard Gerber in five rounds at the Copper Box Arena, as well as the fact that Price has not defended his titles since November 2012 when he defeated World title challenger and former British, Commonwealth and European champion Matt Skelton in just two rounds at the Echo Arena in Liverpool.
Crucially, a British, Commonwealth and European Heavyweight unification match would also generate considerable interest both within and outside of the sport.
But like all things in this sport, will it happen?