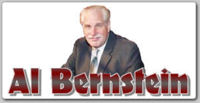 This weekend, I hosted a pay per view telecast headlined by the WBA Interim Super Flyweight title match, featuring Nonito Donaire vs. Rafael Concepcion.
Everything that happened in the days before the match and in the first round suggested that Donaire, a rising star and potential superstar, was going to provide a dominant win that would further market himself.
Concepcion was rumored to be having terrible making weight, and, in fact came in a whopping 4 ½ pounds over the 115 pound limit. That did not bode well for his conditioning for the fight and it made an already motivated Donaire more angry and he vowed to beat Concepcion no matter what his weight.
Concepcion was fined part of his purse and Donaire received half that fine—but the Donaire camp did not demand that Concepcion try hard to make the 115 pounds. They were worried about a replay of the Joan Guzman-Nate Campbell fight of last year, when Guzman came in over the weight and tried to lose the weight, but was too weak to fight.
This pay per view had been set up a star vehicle for Donaire and Nonito and his management did not want his fight canceled.
The fight went on and true to his word, Donaire came out smoking. He was so dominant in the first two minutes that it looked like a monstrous mismatch. Conception had lost the year before to Jorge Arce in a war and Arce at that point had somewhat diminished skills.
If Donaire fought Arce he would be a prohibitive favorite. So, common sense told us that Concepcion was not in Donaire's league—and round one was proving the point.
Concepcion was not only hurt badly in round one, but also suffered a cut over his left eye that grew worse in round two. Things looked more than bleak for him. Donaire looked like he would breeze to a defining win and set up a mega match with Fernando Montiel at 118 pounds.
Then something happened. It was something that we get in boxing when we least expect it, and it's what makes boxing such an alluring sport. Rafael Concepcion, a 27 year old Panamanian who looked like he was just about to be grist for the mill, started to do some remarkable things.
He landed a couple of really strong left hooks that raised a big welt on the cheekbone of Donaire and some freight train right hands that his corner asked him to throw after round one. He hurt Donaire and changed the fight.
This happened for two reasons: 1.) Concepcion, like so many other good boxer, is a warrior who came to compete, not to accept a pay check, and 2.) Donaire, the consummate boxer-puncher, became the puncher, taking big risks to knock Concepcion out.
From that moment on the dynamic of the fight changed. It was a war of attrition in which the potential superstar had to dig deep to prevent his name from being added to the long list of favorites who have lost in the last few months in boxing.
Adding to Donaire's woes was something we did not know about, an injury to his right hand that would make it swell up like a balloon during and after the fight.
So, on Saturday night in the glitzy Hard Rock Hotel we learned about the grit of these two fighters. Concepcion refused to quit trying to win, he did not fade in later rounds as the extra weight might have suggested he would do. He was always a punch away from permanently changing the fight. As it is, he won rounds and landed huge punches.
Donaire showed us that he is without doubt more than just a flashy front runner who will do well when he has things going his way (which has been most of the time in the last several years).
He showed us the fortitude and determination that a champion is supposed to have. Facing a man bigger than him he kept battling away—landed more punches and sometimes showed the overall superb technique and boxing fluidity that makes him special.
It was exciting and more dramatic than the expectations suggested it would be. It was, in short, another exhibit to show the court of public opinion why 2009 is one of the best years boxing has had in decades.
Donaire escaped with his win, kept the Montiel fight in tact, and may have made that fight even more appealing because he looked vulnerable. Concepcion assured himself meaningful fights in the future and certainly a shot at some other title down the road.
And, boxing fans at the Hard Rock and watching on television were treated to yet another exciting and dramatic fight.
Yep, that's what I love about boxing.