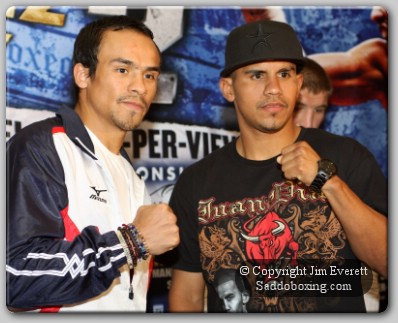 Click the above Image for more Photos
Yesterday at the lobby of the Mandalay Bay in Las Vegas, the fighters featured in Saturday's pay-per-view event made their grand arrivals. The festive mood complete with a mariachi band was highlighted by the arrival of main event fighters Juan "Baby Bull" Diaz and Juan Manuel Marquez.
The fans in attendance were treated to an autograph session and had the opportunity to take photos with their favorite fighters.
Marquez and Diaz appeared relaxed and excited in anticipation of their rematch Saturday night at the Mandalay Bay Events Center.