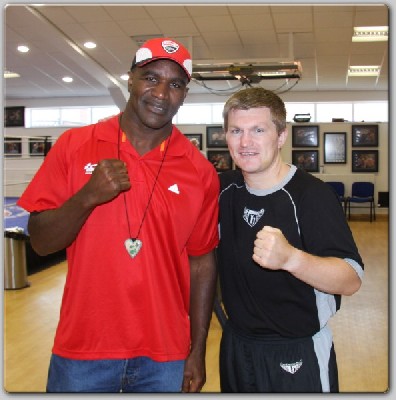 © Paul Speak
Evander Holyfield called into the Hatton Health and Fitness gym 2 days ago on the 14th August to enlist Ricky Hatton for the Merseyside Anti Gun Campaign.
The two champs shared a few stories and seemed to hit it off.
Holyfield talked about challenging one of the Klitcskos if he can get the opportunity and Ricky looks very close to his fighting weight.