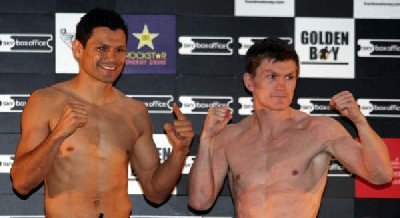 © Jane Warburton / Saddo Boxing
Today, at the Trafford Centre, Manchester, England, crowds of fans lined the 'Orient' area of the 'mall' to watch the weigh-ins for tomorrow night's "Homecoming" fight night, promoted by Frank Maloney in association with Punch Promotions and Golden Boy Promotions.
The weigh-in stage sat below the huge video screen in the food court area. Boxers would be facing the 'ocean-liner-style' area, under a simulated starry night-sky where hoards of fans waited for a glimpse of the boxers.
"There's only one Ricky Hatton," was played by the Hitman's 'Band' from their balcony position and the crowds join in. Michael Buffer started proceedings in his trademark manner. "Manchester are you ready?" he boomed and when the reply back from the crowds wasn't loud enough - he repeated it and the excitement around the 'Orient' increased.
First to wander out in to the weigh-in area was Paulie Malignaggi. His belt held aloft, Malignaggi sat on the stage. "Who are ya?" the crowds chant and Malignaggi grins. Close by, Buddy McGirt could be seen - clearly enjoying the occasion. Ricky Hatton then made his appearance and the crowd erupted.
First on the scales though was Hatton's brother Matthew who is scheduled to fight Craig Watson for the Commonwealth Welterweight Title. Matthew received big support from the fans as he took to the scales, as did Craig Watson (also of Manchester).
Craig Watson: 10 stone 6 pounds 3 ounces (146.25 lb)
Matthew Hatton: 10 stone 6 pounds 8 ounces (146.5 lb)
Next up on the scales was Lovemore N'dou. Sporting some skimpy, stripy briefs - he laughs at the wolf-whistles from the crowds. Paulie Malignaggi (who has attracted some great interest from the public) is next to be weighed. Holding his arms outstretched above him - he stands confidently on the scales. N'dou and Malignaggi are to fight it out for the IBF Light Welterweight Title.
Paul Malignaggi: 9 stone 13 pounds 11 ounces (139.75 lb)
Lovemore N'dou: 9 stone 13 pounds (139 lb)
Then it's the 'main event.' Ricky Hatton takes to the scales and looking in great condition - his eyes 'take in' the numbers of fans cheering him on around the 'Orient' and the 'Band' playing above. A smiling Juan Lazcano wanders over to the scales. He looks really happy as he grins and then shakes Rickys' hand as they pose for photos together. Hatton and Lazcano are fighting for the IBO Light Welterweight Title.
Ricky Hatton: 9 stone 13 pounds 11 ounces (139.75 lb)
Juan Lazcano: 9 stone 13 pounds (139 lb)
There are five title fights on tomorrow nights 'bill' Andrew Facey of Sheffield goes head-to-head with Thomas McDonagh of Manchester for the English Light Middleweight Title. McDonagh was first on the scales but was over the weight and went away to shed some ounces. Final weights were as follows:
Andrew Facey: 10 stone 13 lbs 8 ounces (153.5 lb)
Thomas McDonagh: 10 stone 13 pounds 13 ounces (153.75 lb)
The final title fight is between Danny Wallace and Mark Moran for the English Super Bantamweight Title.
Mark Moran: 8 stone 8 lb 11 ounces (120.75 lb)
Danny Wallace: 8 stone 9 lb 1 ounce (121 lb)
Jamie Moore of Manchester faces Esau Herrera of Mexico in an 8 x 3 Light Middleweight Contest. Moore hasn't fought since October last year when he gained a TKO over Andrew Facey - but having had surgery to rectify a troublesome shoulder injury - the Manchester fighter is keen to notch up a win over tough Mexican fighter Herrera.
© Jane Warburton / Saddo Boxing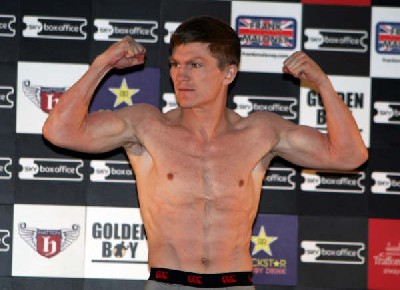 © Jane Warburton / Saddo Boxing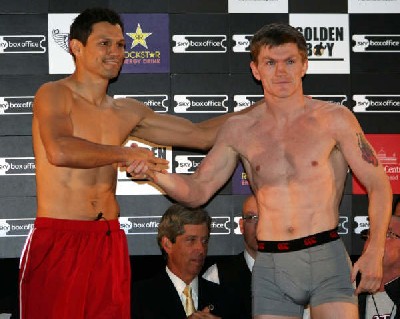 © Jane Warburton / Saddo Boxing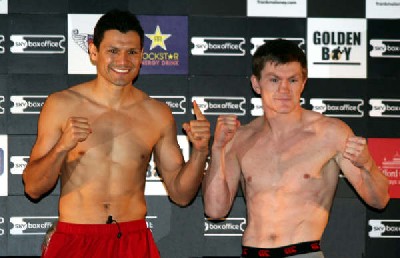 © Jane Warburton / Saddo Boxing
© Jane Warburton / Saddo Boxing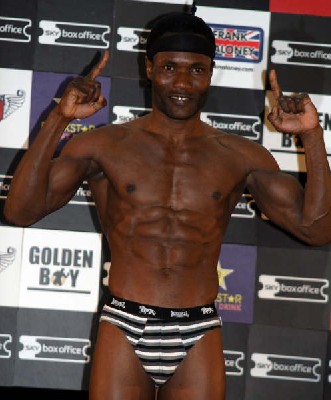 © Jane Warburton / Saddo Boxing
© Jane Warburton / Saddo Boxing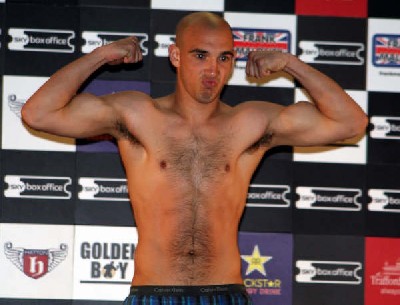 © Jane Warburton / Saddo Boxing
© Jane Warburton / Saddo Boxing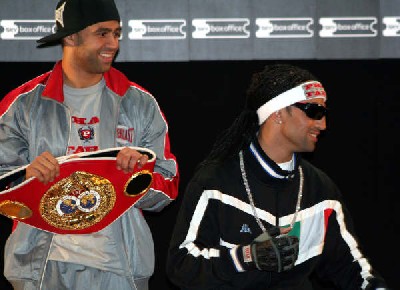 © Jane Warburton / Saddo Boxing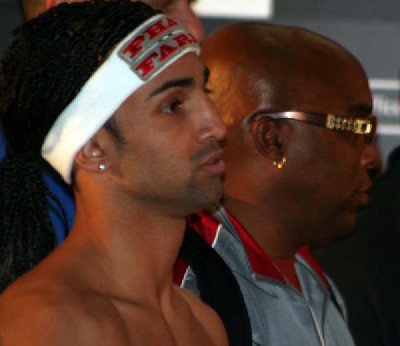 © Jane Warburton / Saddo Boxing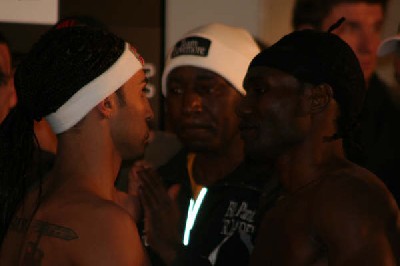 © Jane Warburton / Saddo Boxing
© Jane Warburton / Saddo Boxing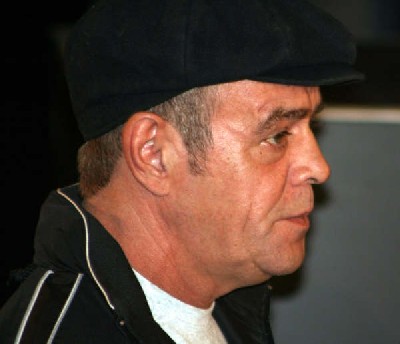 © Jane Warburton / Saddo Boxing