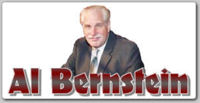 As we bask in the glory of great fights already held this year and look ahead to bouts like Floyd Mayweather Jr. vs Juan Manuel Marquez in July and Manny Pacquiao vs. Somebody in October, let's not forget a fight that is just upon us; the battle between Miguel Cotto and Joshua Clottey on June 13th in Madison Square Garden, which could get lost in the shuffle. That would be a shame.
The match is certainly not "lost" to the many East Coast fans who are planning to attend. Many tickets have been sold and a full house is expected. On a global scale, however, this match may not be totally understood. Make no mistake, this is potentially a great fight and is anything but the "transition" fight for Miguel Cotto that some believe it to be. This is a shootout in the making.
Miguel Cotto is a superb fighter. He has lost only once, and frankly, that loss is called into question because of the Margarito glove tampering in his fight with Shane Mosley. But, Cotto is only 11 months removed from that beating at the hands of Margarito, and only a win over C-level Michael Jennings has come since.
Cotto has always been an exciting, but slightly vulnerable champ. He can be damaged, but before Margarito, never broken. Did the Jennings win and the healing of time make him whole again? Trust me, we will find out on June 13th.
Joshua Clottey is champion but not an A-list fighter. He has had to claw for every opportunity and crumb of recognition he could get in his 13 year career. But, through it all, Clottey has remained focused and he has improved.
But for two hand injuries in the fight, he would likely have beaten Margarito when he fought him. Clottey was winning handily over the first four rounds, when the injuries struck. Even then he lost a decision and was never in trouble against Margarito.
Certain football and basketball games and soccer matches are referred to as "trap" games—a tough contest that comes at just the wrong time for a team. This is a trap fight for Cotto. With a tough loss behind him and a possible mega-fight with Pacquiao in front of him, he is faced with Clottey. He is faced with a fighter who is better than almost anyone gives him credit for being, and a fighter who is hungry for stardom.
When Cotto walks into Madison Square Garden on June 13th, he will be the favorite with the cheers of nearly 20,000 people echoing in his ears. It will be the same as when Antonio Margarito marched into the Staples Center against Mosley for what almost everyone in that building thought would be a coronation.
For Cotto it will be the same feeling—fans believing this will be rejuvenating win for Cotto. Like Margarito before him, I think Cotto is destined to walk away empty from a night that looks like it is his to seize.
I am hardly known as someone who makes predictions for shock value. So, you'll probably believe me when I tell you that my selection of Clottey to win this fight is a genuine and well reasoned choice.
Is it correct? We'll know on June 13th. Picking Clottey to win this match is not that hard for me. I became sold on him during his Margarito fight and I believe his smothering defense and good left hook and body work are the perfect attributes to help him beat Cotto.
In virtually all his major fights, Cotto has had lapses that nearly cost him wins. I don't believe he can knock Clottey out and so he will have to do it over the long haul to win this match. He will have one or more of those lapses and Clottey will take advantage. And this post Margarito Cotto may not be confident and resilient enough for get past the crisis when it happens…and it will happen.
Joshua Clottey may not be an A-lister right now, but like he will be after June 13th. I believe he and Cotto will produce a classic fight and he will produce a winning performance. Neither should get lost in the shuffle of boxing.
* * *
I want to thank all of you for the comments and observations you sent in on last week's column. I am sure this week's column will spark some debate.
Also, I would love to get your opinion on the "mythical" fight that is highlighted on one of the video pieces below from The Al Bernstein Boxing Channel.
Take a look at the What If…feature on an Evander Holyfield-Joe Frazier fight and tell me if you agree or disagree with the experts who weigh in on who would win that match.