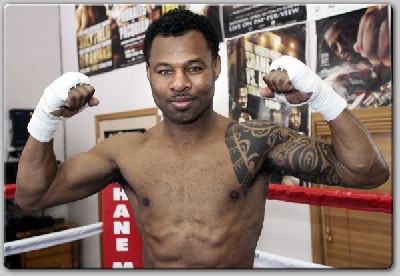 © Chris Farina / Top Rank
More than 50 members of the media spent several hours Tuesday at the high-altitude training camp of three-division world champion "Sugar'' Shane Mosley. Bus transportation to-and-from Las Vegas and Los Angeles was provided by Top Rank, Inc.
On Saturday, May 7, Mosley (46-6-1, 39 KOs), of Pomona, Calif., will challenge World Boxing Organization (WBO) welterweight champion Manny Pacquiao (52-3-2, 38 KOs), of General Santos City, Philippines, in the main event of a blockbuster event at the MGM Grand in Las Vegas.
Promoted by Top Rank, in association with MP Promotions, Sugar Shane Mosley Promotions, Tecate and MGM Grand, Pacquiao vs. Mosley will be produced and distributed live by Showtime PPV.
What Mosley said Tuesday:
"My energy is great, at a very high level. I have a lot of power in both hands. I know Pacquiao will go right to the attack which is a great advantage for me.
"I know how difficult this fight is. Pacquiao fires punches from all kinds of angles, is on his toes during late rounds and gives you different looks. But pure power can take over all of that. I know I will be able to get good hard punches onto Pacquiao.
Plus I have the biggest advantage of all with my chief trainer Naazim Richardson. He's never lost a fight against a Top Rank champion."
"I know President Obama met Pacquiao. I can deal with it. President Obama will always be my man. I will always vote for him. Someday I hope to meet the President and maybe play a little basketball."