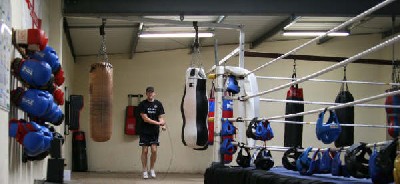 © Jane Warburton / Saddo Boxing
Arriving at the doorway of the Wednesbury Boxing Academy, I was still wondering why I hadn't visited the gym before. I used to live locally, so Wednesbury is a place I've been to many times.
The front of the single-storied building looked fairly small - but afterward, I mused it was a bit like a 'tardis' because the gym - though not huge - stretched back to reveal a 'comfortable' workspace with several punch bags and a decent 'ring'.
Bob Plant greeted me at the door. Having met Bob and Errol Johnson on a number of occasions - it was the first time I'd ventured in to their 'space' but - as I guessed - they immediately made me feel very welcome. Just back from a holiday - a tanned Bob was enjoying some 'banter' with the lads as they power-skipped.
A trickle of boxers came through the door, each one getting straight to work on their training routine - some on the punch bags, others power-skipping. Bob and Errol revealed that they had around 47 professional boxers on their 'books' though they didn't all train every session.
"This is quiet compared to how it normally is - you should see it when they all turn up - it's packed in here!" Bob laughed. But even with the smaller number of young men there yesterday - it was clear that this was a busy gym and it had a great atmosphere to it!
Stuart Elwell, training ahead of his Friday night clash with Ted Bami - power-skipped alongside Kieron Gray. 'Slammer' Gray won his second professional contest in Wolverhampton two weeks ago.
Elwell then moved on to the ring where he did several rounds on the pads with Bob.
Other boxers training yesterday included Hastings Rasani - originally from Zimbabwe, now residing in Birmingham and Dean Harrison, who recently scored a points victory over Stoke's Gary Reid to take his professional record to a perfect 12 and 0.
Errol Johnson, who also promotes fight nights alongside PJ Rowson - was expecting another busy period of training activity having secured another fight-night at Wolverhampton Civic Hall on July 24.
Rob Hunt, Rob Kenney, Scott Evans, Neil Perkins, Russ Colley, Jamie Ball, Kevin McCauley, Keith Sheen, Steve Saville and Matt Seawright are all scheduled to fight on what promises to be another action-packed night of boxing!
If I didn't know it before - a highly successful fight night at Wolverhampton where nine out of nine 'Wednesbury' boxers were victorious - showed that this boxing gym is indeed a real 'gem' in the West Midlands.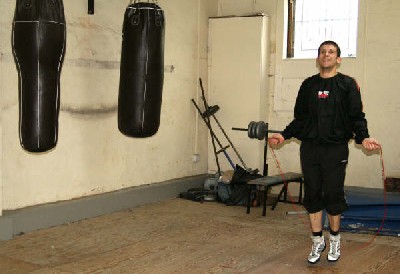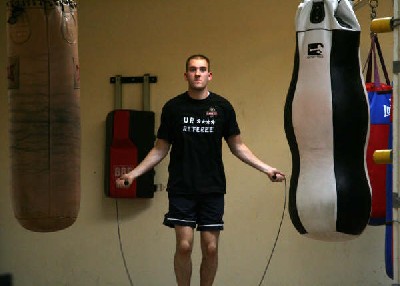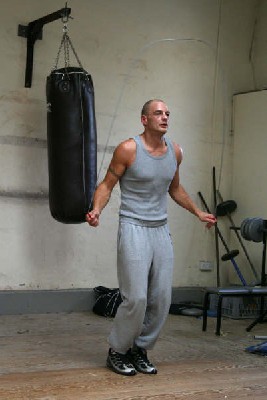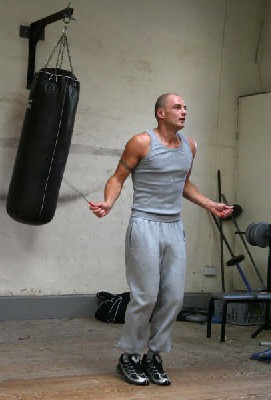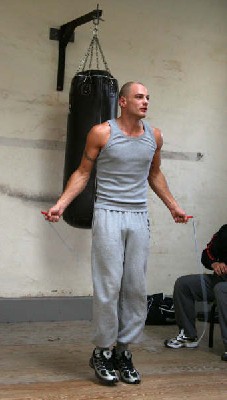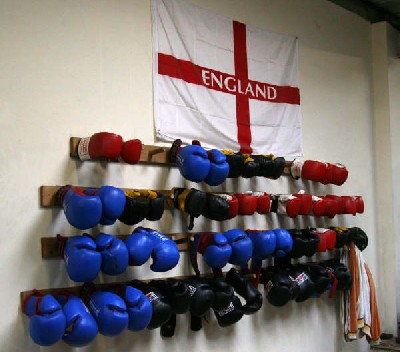 © Jane Warburton / Saddo Boxing