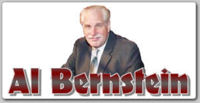 What took David Haye and his braintrust so long to figure out that he was a lot better off fighting Nikolai Valuev for a world title than he was fighting a Klitschko?
If David had come to this realization earlier he would have spared us the charade of pulling out of the Wladimir fight and then the phony negotiations to fight Vitali.
Haye is obviously able to fight at heavyweight and will beat many heavyweights, but he won't beat the ones who are tall, can "fight tall", and have pop in their punch.
David was hurt by Jean Mormeck in the cruiserweight division. If and when he is hit by a really good right hand by either Klitschko, the heavyweight dream will be ended. His chances against Wladimir are remotely better because he might hurt Wladimir with one of his own punches - but that's a longshot.
All that having been said, there will be more money for him to make off this unfortunate episode with the Klitschko if he brings a heavyweight title into the match. That was always the case and it is astonishing to me that the Haye camp didn't get that and insisted on trying for the Klitschkos first.
I think Haye is the favorite to beat Valuev. He is much quicker than Valuev, (everyone is much quicker than Valuev), will throw enough combinations to keep the giant off balance, and he may be able to take even the best shot of the light punching Valuev.
Valuev is capable of performances that define dreadful in a new way, as evidenced by his "win" over an ancient Evander Holyfield. That version of Valuev would be raked over the coals by Haye.
If Haye can wrest the title from Valuev, I would actually suggest a defense against someone before he tackles a Klitschko, and I suggest Wladimir as his choice. In that case, Haye's trash talking and fight promotion will seem more credible.
The most interesting course of action for the fans would be a Haye vs. Chris Arreola fight, but that's unlikely. That would be a shootout. I assure you Arreola would hit Haye and make his punches felt. That one is in the fantasy department for now, but perhaps someday we will see it.
For now, the heavyweights plod along with Haye as a valuable commodity not because we are sure he will be a good heavyweight, but rather because he is a talented, exciting fighter with star power - qualities in short supply in today's heavyweight division.
* * *
This weekend I'll be calling the Timothy Bradley vs. Nate Campbell junior welterweight title fight on Showtime and I am looking forward to what seems to be a really good style match-up.
Both men have a high work rate in the ring and both like to come forward. Because Bradley is not a huge punching junior welterweight and Campbell is moving up in weight, I don't see an early knockout.
I think we will get a number of rounds filled with action, much like Campbell's upset win over Juan Diaz. Bradley is mentally and physically tough and won't wilt under Campbell's assault, and the 37 year old Campbell knows the stakes are high for him in this match because his boxing biological clock is ticking.
For Bradley it's a home game in the Palm Springs area, where he grew up, but we have seen homecomings turn our badly for champions in recent times. This should be an exciting and competitive fight.