Article by Jane Warburton and Paul Webb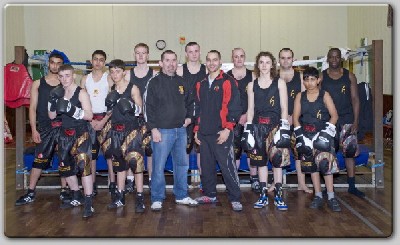 © Mark Jones
Heartlands HobsMoat ABC has been the forgotten club of Birmingham. Based behind an old church in Sparkhill, this run-down club was hardly the 'jewell' of Birminghams' Boxing Scene.
The building - an old church hall - is just a short walk away from the successful ' Birmingham City ' Gym, but unlike it's smart neighbour – this gym was becoming so run-down that the kids were starting to leave and the lack of attendance meant the club were falling short of the rent.
But thanks to a dedicated team of people, there are some small improvements.
The lads were freezing in the rapidly deteriorating building, so they were given heaters to try and keep it warm. There are additional punch-bags now and the ring has been re-canvassed but other than that – the building is still in a poor state.
This hasn't stopped the determination of the Heartlands Team though. Due to the hard work and commitment of Head Coach - Paul John and his Assistant Coach - Michael Smith, things are starting to 'look-up'.
They have their first champion! Fifteen year old Sher Fiaz who holds the 48-50kg Midlands Area Title. They also have - what they believe is - the first diabetic boxer, sixteen year old Jamie Steele and a group of other young talent starting to come through in the shape of popular Perry Weldon, Reece Hacket and Yasar Nasir.
Paul John says "all the kids have been working very hard and it was nice to see Sher rewarded for the time he puts in at the gym. The club is on the 'up' and I must say a special thanks to my talented assistant coach - Michael Smith, Tracey Hacket (club secretary), former boxer - Sippo Charles and Mr Harry Ward.
We now have flashy, new 'kit' designed by Laura Saperstein (www.boXxerworld.com). Thanks must go to Laura for giving us a great price and thanks also to Paddy Weldon of Midland Decorative Surfaces, Bordesley, for stepping in to pay for it (!)
There is a long way still to go as we need so much for the gym, but the atmosphere in here is great and we're looking forward to a successful 2012.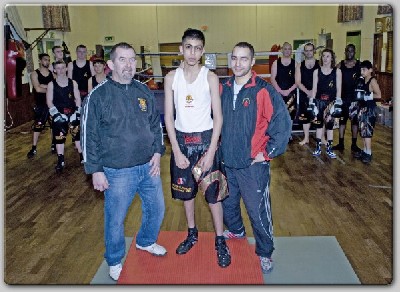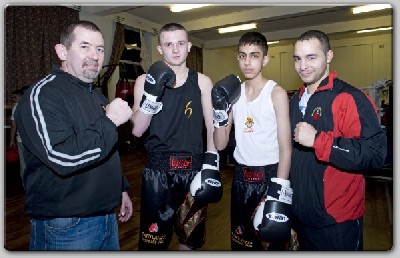 © Mark Jones