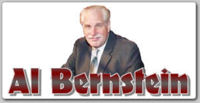 For Kevin Barry on Friday night in Las Vegas he may finally know what it feels like to walk out of a ring with a champion by his side. The likable and skilled New Zealand born trainer has been seeking this holy grail since 1990 and he has come very close on several occasions.
If his light heavyweight charge Beibut Shumenov can beat Gabriel Campillo, then Barry will finally be the trainer of a champion. "I'd be lying if I said it wasn't important to me," he said.
Barry's boxing odyssey has had it's share of peaks and valleys, but all along the way it has also provided him with some delightful surprises. In 1984 he boxed for New Zealand in the Olympic Games. In the semi-finals he was being thoroughly beaten by Evander Holyfield, Evander was disqualified for throwing a punch after the referee yelled break.
It was a controversial decision, and Barry won the Silver Medal, while Holyfield settle for the Bronze. It was something of a tainted silver medal, but those Olympics provided him with a much bigger prize.
On the plane going to the Olympics he met Tony Moss, a gymnast for New Zealand. Now, 26 years later, she remains Mrs. Tonya Barry. The couple has three children together and Tonya has been a voice of encouragement for Barry during the difficult times in his career as a boxing trainer.
Kevin is best known as the trainer of David Tua, who had a successful run as a heavyweight contender under Barry's tutelage, but he fell short of winning a world title. About six years ago the two men had a bitter falling out that led to court battles and plenty of acrimony. Just recently have the legal battles ended.
Then Barry got another great surprise. In his Las Vegas gym, Barry started training men who wanted the boxing experience just for the love of it. This "white collar" boxing has become an interesting endeavor at gyms around the world. Business professionals, like lawyers, business executives even doctors, train in boxing. Kevin was pleasantly surprised with how much he enjoyed it. "I became good friends with many of my clients, we even traveled the world together in some cases. It has been a wonderful experience," he said.
Into that environment several months ago came Beibut Shumenov - or should I say he tried to come into that environment. His people approached Barry to train Beibut, but Kevin declined. "I was happy with my life and I still had scars from the experience with David Tua." But, they persisted in their efforts to get him to train Beibut. His wife Tonya nudged him in that direction. "It was my wife who told me to do it. She said I owed it to myself to go for a world title at least one more time. So, I took him on."
On Friday night Shumenov will try to win the light heavyweight title by beating Gabriel Campillo. Beibut lost a close and controversial decision to Campillo last year. Now he gets a second chance at the title, this time with Barry in his corner. "I believe that he's become a better fighter in the last two months. We have worked hard on making him more than just a volume puncher. He is selecting his punches better and making them count."
Beibut had a brilliant amateur career even representing Kazakhstan in the 2004 Olympics, but he only has nine pro fights (8-1), which makes it remarkable that he already has his second title chance. Barry said, "he is a unique case, he waited three extra years to turn pro and he has already beaten two former champions as a pro. He has great genetics, is highly intelligent (practiced law in Kazakhstan) and he trains with diligence and focus."
Fans around the U.S. will see the fight on Fox Sportsnet and find out if Friday night is the night when Kevin Barry's dream comes true - to train a world champion. Barry might be the best trainer never to have a champion, and he certainly is one of the most respected in the sport.