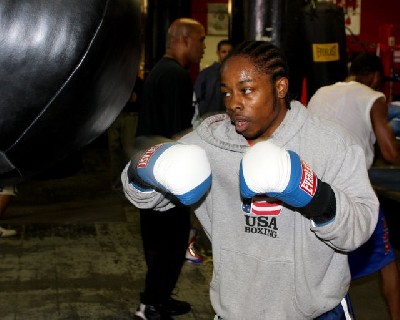 © Jim Everett / Saddo Boxing
The veteran of the U.S. Olympic boxing team, Rau'shee Warren is the only member of this year's squad that was also on the 2004 team in Athens, Greece. In 2004, Warren was not only the youngest member of the boxing team but also the youngest male athlete on the U.S. team. During the Athens Olympic Games, Warren lost in the first round draw to one of the top favorites, Zou Shiming of China, who went on to win the Bronze Medal.
Unlike most of the 2004 U.S. Olympic boxing team, Warren decided not to turn professional so he could fulfill his dream of putting an Olympic Gold Medal around his mother, Paulette's neck. Since the 2004 Olympics, Warren has stayed busy, winning the U.S. Championships three years in a row (2005-2007), the 2004 World Championships as a Bronze Medallist and won the 2007 World Championships.
Warren is the first U.S. boxer since Davey Lee Armstrong in 1972 and 1976 to compete in two Olympic Games and is a top favorite to win gold in the flyweight division.
He is confident that he will achieve his dream this time around, "I'm mature as an adult in the sport of boxing. I was only seventeen at the last Olympics. I was still in school, so there was so much going on when I was young."
"My main focus is getting the gold and boxing," said the two-time Olympian. "I don't have anything else going on but boxing right now. I'm pushing myself and having my son on December 5, 2007, Rau'shee Warren Jr, it ended up pushing me even more. I have been away from him, staying away at Colorado Springs, sacrificing myself to stay away from my family has done nothing but make me hungrier."
Warren was born on February 13, 1987 and lives in Cincinnati, Ohio. He began boxing in 1995 and is coached by Mike Stafford. His older brother was a boxer and got his start after following him to the local gym.
Warren is very personable when you meet him, he has a good sense of humor and likes to have a good time and be funny. But, when it comes to the Olympic Games in Beijing, China, he is only focused on one thing, "The gold, that's what I need, the gold, and the respect that comes with it."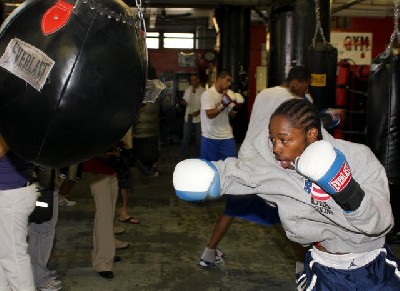 Watch for the next U.S. Olympic Boxing Spotlight on Featherweight Raynell Williams