By Robert Brizel December 27th, 2014 All Boxing News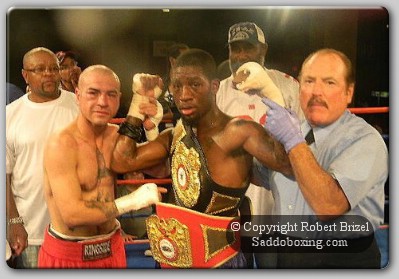 Referee Steve Smoger, International Boxing Hall of Fame 2015 inductee, is a spectacular consummate gentleman, the conspicuous 'man in the middle', who is unafraid to get involved, who has made his presence felt in the most difficult of boxing contests.
The true mark of a great professional boxing referee is to do their thing while maintaining control of the ring. Steve has made his indelible mark by remaining prominent as the referee in many important world class title contests, and will continue to do so.
A municipal judge and Air Force Reserve Colonel, Steve is second to Mills Lane in worldwide recognition by boxing historians. The key to qualifying Steve's legacy is that his presence has historical significance.
Steve's career began on June 12, 1984, refereeing a four round welterweight bout between C.B. Mustafa of Detroit and Mike Brown of Philadelphia. Brown was better known as a frequent Blue Horizon fighter back in the day. More...