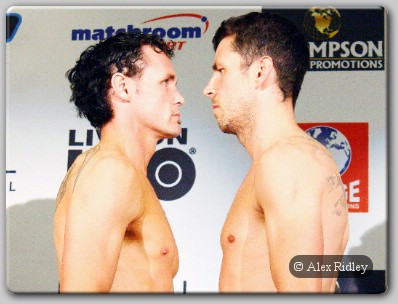 Darren Barker of Barnet, England, won the IBF Middleweight Title by split decision against Australian Daniel Geale last night in Atlantic City, USA.
Despite being on the canvas in round six – Barker dug in to take the Title on points 114-113; 116-111; 113-114.
Barker dedicated the fight to his late brother who died in 2006.
His only loss to date was (ironically) at Atlantic City in 2011 when he suffered defeat to Sergio Gabriel Martinez.
On the same Bill, Kiko Martinez of Alicante, Spain, scored a sixth round TKO against Jhonatan Romero of Colombia to win the IBF Super Bantamweight Title.