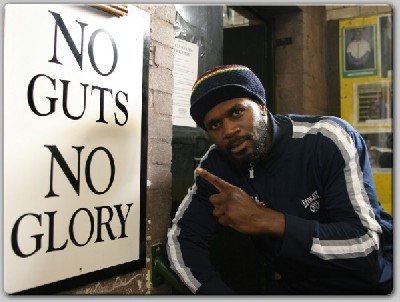 Five weeks ago, the boxing world was shocked to hear that former Boxing Promoter – Frank Maloney had begun the transition to become a woman named Kellie. We saw (in disbelief) the no-nonsense bolshy cockney bloke, best known for his union jack suits and management of Heavyweight Champion Lennox Lewis, transformed in a blonde wig, makeup, dress and heels and talking quietly to the Sunday Mirror's reporter. If that wasn't hard enough to swallow – just a week after the revelation, Kellie Maloney entered the Celebrity Big Brother house for a four-week stint, promptly followed in by an unsuspecting Audley Harrison (!) I almost fell off my chair at that point.
Kellie's time spent in the house was tumultuous. By the end of that first night as a housemate – she'd gained some new friends, got over her nerves (with a large helping of alcohol) and the softer voice had given way to the familiar voice of Frank. In the days that followed, she was seen to have mini-meltdowns, rows and tears. Her friendship with American – Leslie Jordan of 'Will and Grace' fame soon turned sour after he nominated Kellie to go to the (outdoor) celebrity scrapheap along with American Actor Gary Busey, former exotic dancer and reality star - Frenchy and ex-Gladiator David MacIntosh. Leslie though wasn't the only one Kellie rowed with and she became the fifth housemate to be evicted by the public on the 5th September.
Audleys' journey was smoother and quieter although he and dancer – James Jordan, did not get along. Bad-boy of dancing - James had an obsession for 'winding people up' and what he termed as 'his humour' came across as more of a bad attitude – with Audley being the brunt of it on many an occasion. But Audley came across well to the viewing public and I personally liked his 'firm but fair' approach.
At last night's final - the gentle giant was voted 'runner-up', coming second to movie legend – Gary Busey, who became the first American ever to win Celebrity Big Brother.