By World Boxing Association December 4th, 2013 All Boxing Results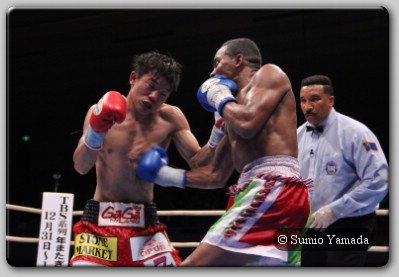 Venezuelan Liborio Solis defeated Japan's Daiki Kameda by split decision on Tuesday at Colyseum Bodymaker in Osaka, Japan.
The fight was originally scheduled as WBA and IBF super flyweight unification, but Solis failed to make the required weight of 115 pounds so he lost the title on the scales.
However, the former world champion entered the ring to give everything in a battle to get the approval of the judges Joe Garcia and Valerie Dorsett 116-112, who voted in its favor, while Robert Hoyle saw Kameda win 115-113.