By Boxing Press December 1st, 2015 All Boxing Results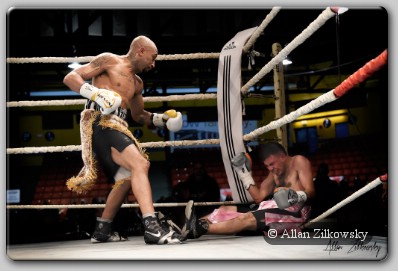 In front of a big crowd at the Dartmouth Sportsplex in Dartmouth, Nova Scotia, local hero Tyson Cave secured the WBU Super Bantamweight Championship with a sensational second round knockout of tough late replacement Walter Rojas.
Cave showcased his exceptional boxing and defensive skills against the big punching Argentinian throughout the first round, dancing around the ever forward coming Rojas before picking the Argentinian off with some sharp shots. More...