By Boxing Press October 23rd, 2014 All Press Releases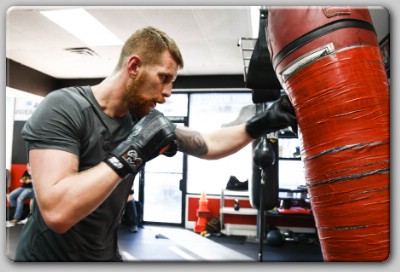 Crowd-pleasing Windy City fan favorite Andrzej "Chicago's Polish Prince" Fonfara (25-3, 1 NC, 15 KOs), who's been training in Big Bear, Calif., participated in an open media workout Tuesday in preparation for his "Homecoming" fight against Congo's Doudou Ngumbu (33-5, 12 KOs) in the main event of a Showtime Boxing: Special Edition on Saturday, Nov. 1, at the UIC Pavilion in Chicago, live on Showtime at 9 p.m. ET/PT, delayed on the West Coast.
In the co-feature of a tripleheader, WBO Bantamweight Champion Tomoki "El Mexicanito" Kameda (30-0, 19 KOs) will make his third title defense when he meets interim WBO Bantamweight Champion Alejandro "Payasito" Hernandez (28-10-2, 15 KOs).
Opening the telecast, former interim WBA Featherweight Champion Javier "El Abejon" Fortuna (25-0-1, 18 KOs) will face Abner "Pin" Cotto (18-2, 8 KOs) in a super featherweight 10-round bout. More...