By Boxing Press October 8th, 2014 All Boxing News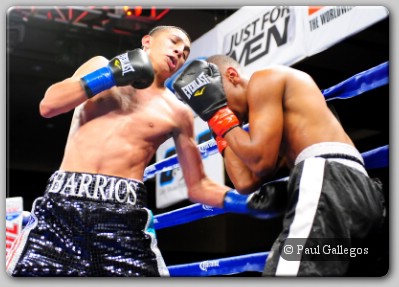 19-year old undefeated sensation, Mario Barrios (5-0, 2 KOs), returns back to action Wednesday October 8, 2014 at the Beau Rivage Resort & Casino in Biloxi, Mississippi.
Barrios, a rising star from San Antonio Texas, will battle Mexico's Abraham Rubio in a four round bout. Barrios, who recently campaigned at Super-Bantamweight, will now fight at the Featherweight division. More...